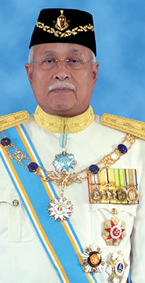 His Excellency Tuan Yang Terutama Tun Dato' Seri Utama Haji Abdul Rahman bin Haji Abbas
Yang di-Pertua Negeri Pulau Pinang (Governor of Penang)

His Excellency TYT Tun Dato' Seri Utama Haji Abdul Rahman bin Haji Abbas is the current Governor of Penang, serving his sixth consecutive term after being his first appointed to the governorship in 2001.
His Excellency's career began as a teacher after graduating from the Sultan Idris Teachers College in Tanjung Malim before obtaining his Bachelor of Arts degree from University Malaya in 1973.
He was elected to the Penang State Assembly after winning the Kepala Batas by-election in 1977 and continued to serve for the next four terms as a member of the state's executive council. In his final term, he was elected as Speaker of the State Assembly.
He also holds the Chancellorship at University Tenaga Nasional (UNITEN), as well as becoming the patron of various charitable and social organisations.
The Board of Directors are honoured that His Excellency has accepted our invitation to become the HONORARY PATRON of Tower Club Penang.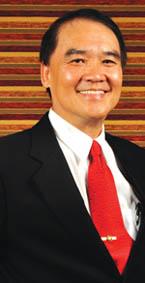 Tan Sri Richard Koh

Believing in his dream, the founder, Chairman and Group CEO of Only World Group Holdings Berhad, Tan Sri Richard Koh diligently laid the foundation and steadily built the company to what it is today. His passion has earned him the title "King of Malaysian Theme Parks" and his expert consultation is highly sought after throughout the region.
Tan Sri Richard Koh is currently serving as the President of the Malaysian Association of Amusement Themepark & Family Attractions (MAATFA) and the Committee Member of International Association of Amusement Parks & Attractions ASEAN (IAAPA ASEAN). He is also a part of the Executive Board Member representing Asia for World Waterpark Association, USA (WWA). Tan Sri Richard Koh also served as the President of the IAAPA ASEAN in the past.
Tan Sri Richard Koh saw the opportunity to expand the portfolio while embarking on The TOP @ Komtar revitalization project. This was the inception of the concept to build a quality members-only social and recreation. Tower Club Penang is a natural extension to the extensive products and services that embraces the company's philosophy of "Fun, Food and Good Living".
Armed with only desire and bravado, Tan Sri Richard Koh has come a long way and he continues to strive to carve-out successes in his endeavours.
DIRECTOR & MEMBER OF BOARD OF GOVERNORS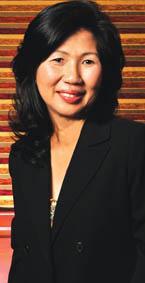 Puan Sri Jean Koh 
Playing a prominent role in safeguarding the Group's standing in the industry, Puan Sri Jean Koh , the Group Chief Operating Officer of Only World Group Holdings Berhad, believes that strong collaborations lead to success.
Her experience in human resources, administration, finance, operations and management sees her overseeing the Group's daily operations as well as supervising the Research and Development (R&D) team in developing innovative products and sound marketing strategies for the division. She attended New York's Cornell University specialising in Park Operations and Crisis Management. In addition, she also conceptualised the Group's Theme Park & Water Park Management Software.
This accomplished proficiency is an invaluable asset for Tower Club Penang in achieving the objectives and maintaining a healthy and robust membership culture. Supported by an able team consisting of driven individuals, a dynamic synergy is created, enabling Only World Group to explore possibilities and ride into new horizons in the culture of "Fun, Food and Good Living"
MEMBER OF BOARD OF GOVERNORS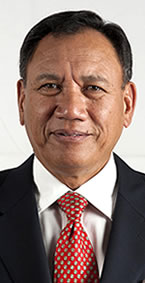 General Dato' Seri DiRaja Tan Sri (Dr.) Mohd Zahidi Bin Haji Zainuddin (R)
General Dato' Seri DiRaja Tan Sri (Dr.) Mohd Zahidi Bin Haji Zainuddin (R), holds a Master of Science Degree in Defence and Strategic Studies from the Quaid-I-Azam University, Islamabad, Pakistan and had attended the Senior Executive Programme in Harvard University, United States of America, Command and General Staff College Philipines, Joint Services Staff College Australia and National Defence College Pakistan.
Tan Sri Mohd Zahidi had a distinguished career in the Malaysian Armed Forces for 38 years 11 months, before retiring from the Force on 30 April 2005. During the period as a professional military officer, he served 6 years 4 months as the Malaysian Chief of Defence Forces from 1 January 1999 and as the Chief of the Malaysian Army for one year from 1 January 1998. Most notable appointments in the Armed Forces held were Aide de Camp (ADC) to His Majesty Yang Di-Pertuan Agong Sultan Azlan Shah, Commander Infantry Brigade, Assistant Chief of Staff Human Resources, Commander of Army Training and Doctrine Command, Deputy Chief of Army and Chief of Army. In international duties, he served as a Military Observer under the United Nations International Monitoring Group in Iraq after the Iran-Iraq War Ceasefire in 1988/1989.
Upon retirement, he moved from Defence Forces to Corporate Sector. In the corporate world, Tan Sri Mohd Zahidi holds several directorships such as the Chairman of Affin Holdings Berhad, Chairman of Genting Plantations Berhad, Director of Genting Malaysia Berhad, Director of Cahya Mata Sarawak Berhad, Director of Bintulu Port Holdings Berhad as well as Director of DRB-HICOM Defence Technologies Sdn Bhd.
He was made a Member of Dewan Negara Perak by DYMM Paduka Seri Sultan Perak on 25 November 2006 and is a Director / Trustee for Board of Trustee of Yayasan Sultan Azlan Shah. On 23 April 2013 he was appointed as Orang Kaya Bendahara Seri Maharaja Perak Darul Ridzuan by DYMM Paduka Seri Sultan Perak and the Dewan Negara Perak Darul Ridzuan. On 19 April 2014, he was bestowed with Perak's highest award for commoners, the 'Darjah Kebesaran Seri Paduka Baginda Sultan Azlan Shah Perak Yang Amat Dimulia' (S.P.S.A) which carries the title "Dato' Seri DiRaja."
General Dato' Seri DiRaja Tan Sri (Dr.) Mohd Zahidi Bin Haji Zainuddin (R), is married to YABhg Toh Puan Datin Seri DiRaja Puan Sri Rasiah Binti Md Nor on 14 February 1974. They are blessed with two sons, a daughter and four grandchildren.
MEMBER OF BOARD OF GOVERNORS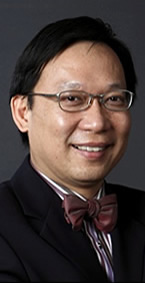 Dato' Dr SIMON LO 
Dato' Dr. Simon Lo received his full medical and cardiology training in the United Kingdom. He was a Specialist Cardiology Registrar at the Westminster Hospital, St. Mary's Hospital and the Royal Brompton National Heart Hospital in London where he received extensive training in both non-invasive and interventional cardiology. In 1995, he was awarded a Doctorate in Medicine for the study of Heart Disease in Diabetes and was appointed as Consultant Cardiologist in the London Chest Hospital, Basildon Hospital and the Harley Street Private Clinic in London.
He returned to Malaysia in 1997 and worked as a Consultant Interventional Cardiologist in Penang General Hospital where he pioneered several Endovascular procedures. In 2000, he joined Gleneagles Medical Centre in Penang and now runs an established private cardiology practice.
He enjoys teaching, research and has a faculty status in several national and international cardiology conferences. He was a past president of the Penang Medical Practitioners' Society and is the founder and organising chairman of 2 important Cardiology conferences in Penang, providing updates for local and foreign doctors and paramedics. He has published more than 30 papers in international journals and is currently a Fellow of the Royal College of Physicians in London, and several International Societies of Cardiology in Europe and America.
Dato' Dr. Simon Lo enjoys fine dining with family and friends, travelling and plays badminton. He believes in contributing to the society and has supported various local community outreaches in the areas of health and youth leadership. He believes in the efforts to revitalise the iconic Komtar and the establishment of the Tower Club Penang, with its breath-taking views of Penang from The TOP @ Komtar.